You've Seen the Long, Shiny Ribbon and the Giant Scissors
Members Only - available to all membership levels
A Ribbon Cutting Ceremony is an important part of your overall marketing and advertising plan and is a great way to kick off a celebration of your business. 
Get Your Ribbon Cutting Started With Our Personalized Support
If you have any questions about our Ribbon Cutting call us at 847-741-5660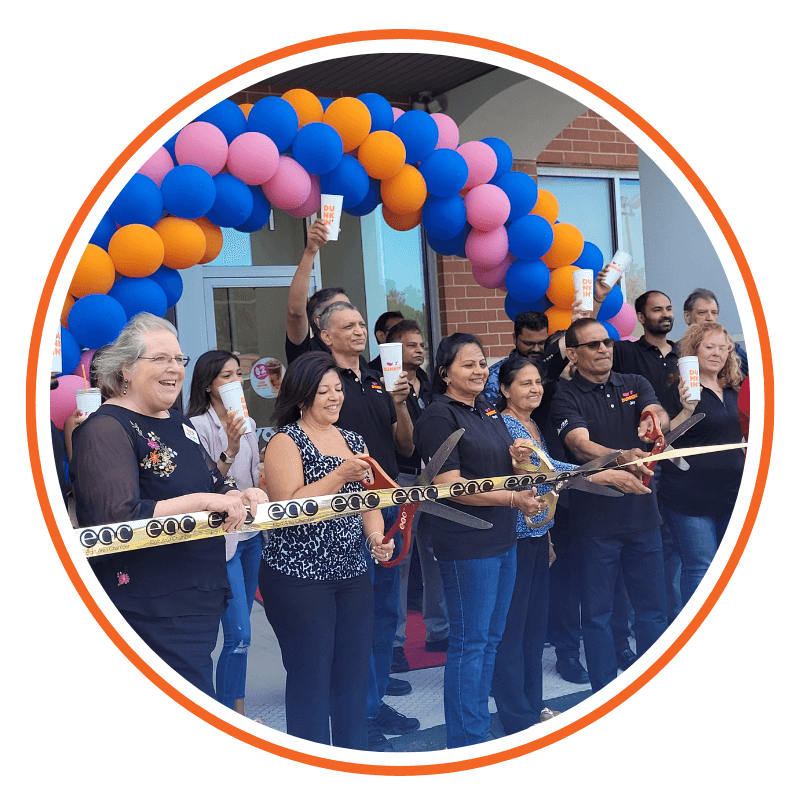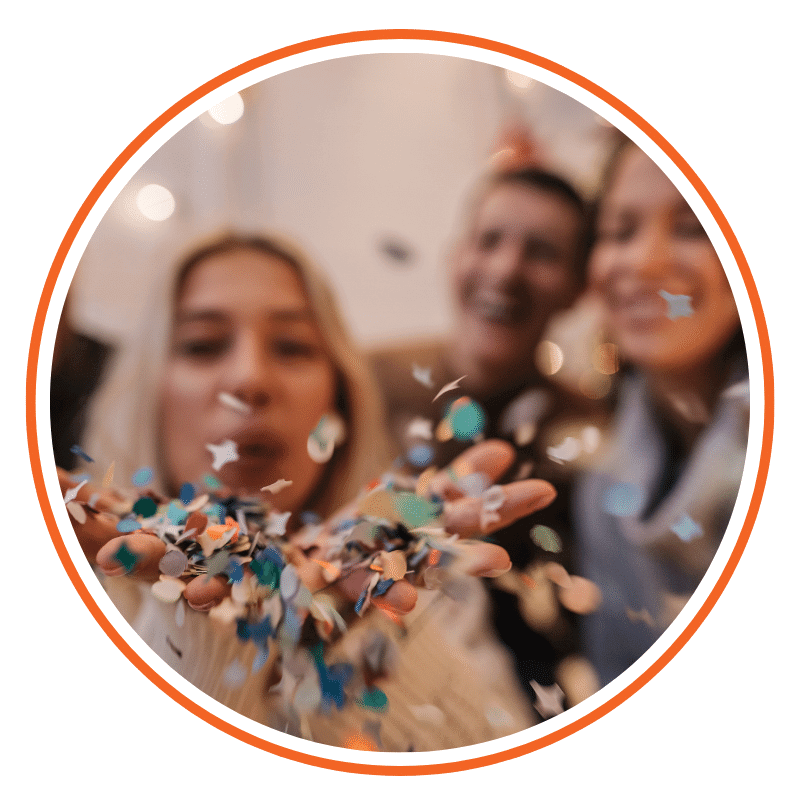 It is your party. It is your promotion. It can be anything you want it to be. The Elgin Area Chamber provides the critical elements.
A shiny gold ribbon rolled out across the crowd
The giant scissors you'll use to cut the ribbon
We'll invite local officials,

EAC Board members

, and our Ambassadors
Facebook live video feed
Google review and event photo uploads
A Chamber MC to gather the crowd, instruct when to cut, and make introductions and announcements
Announcement of your event in the Chamber Enewsletter prior to the ceremony
Promotion of your event on this website
Get Your Ribbon Cutting Started With Our Personalized Support
If you have any questions about our Ribbon Cutting call us at 847-741-5660
Watch our Ribbon-Cuttings LIVE on Facebook and be the first to learn about new businesses in our business community and the milestones of veteran businesses.
Frequently Asked Questions
When should we hold a Ribbon-Cutting?
Think about scheduling an event if your business has:
Opened its door within the past six months
Moved to a new location
Has been remodeled or has expanded its current location
Is celebrating a milestone anniversary
Introducing a new product or service
Groundbreaking
Would this be my event or a Chamber event?
This is your event. You can make it anything you want it to be - as big or as intimate and quaint as you want.
There are no set rules. To make your event successful, carefully consider the following:
Schedule your event using our online form at least three weeks in advance. Tuesdays, Wednesdays, and Thursdays are usually the best days during the week for business people, not earlier than 9:00 am and avoiding later evening functions. We're sorry; the Chamber cannot assist with events after 5:00 pm or on weekends and holidays.
While we will make every effort to accommodate your preferred date and time, we will provide you with a confirmation of our participation and/or contact you in an attempt to work around any scheduling conflicts.
Determine who will cut the ribbon. The owners or top executives most frequently do the honors, but each business is different and can pick whomever they like.
Who will be in the photo(s)? Some businesses will take multiple photos with various groups of people before actually cutting the ribbon. Chamber staff will take photos of the actual ribbon-cutting.
Your remarks or speech. This is usually done when everyone is gathered before cutting the ribbon. Again, we will Facebook LIVE your event so your message will be broadcast to all our social media friends.
Consider having giveaways and/or door prize especially logo items that guests can take back to their offices.
Food, beverage and decoration are not required, but for open house events, it makes a nice touch.
Be sure to have plenty of brochures available.
While the Chamber will extend invitations to the above-mentioned and list your ribbon cutting on our website, we strongly encourage you to invite anyone you'd like to help to celebrate this momentous occasion in your business's history - your business neighbors, clients, staff, contractors, family, friends, Mom and Dad, your Uncle Bob in Mississippi, etc.
What is the benefit of working with the Chamber? 
The Chamber is at the center of the Elgin and South Elgin business community and has vast network of resources and connections at our fingertips. We quickly help to spread the word about your business - connecting you and your business to the local leaders, the business community, members, and the public - yielding a substantial return on your membership investment.
Get Your Ribbon Cutting Started With Our Personalized Support
If you have any questions about our Ribbon Cutting call us at 847-741-5660